Types of Employment and Hiring Options in Singapore
In recent years, the labour market has seen to expand in complexity. Companies are introducing different types of employment that best fit their organisation in terms of staffing needs and productivity fluctuations. A typical medium-sized enterprise can be seen engaging in around 4 to 5 types of hiring options. It is crucial to understand the types of employment available in the labour market, as it affects the obligations and employee's entitlements. With the right employment type, it can not only protect your business but also aids in managing employees' expectations, morals and ultimately, retention rate. Understanding the available hiring options in Singapore will help to ensure smart recruitment decisions are made when filling the gaps in your hiring plan. You have won half the battle by getting hold of candidates who are a good fit for the team. The next step is to offer him/her the most suitable employment type, whether it is the stability of a full-time, permanent employee, or the flexibility of a temporary freelancer.
Employment Act in Singapore
In Singapore, the relationship between employer and employee is bounded by an employment contract and regulated by the Singapore Employment Act. The Employment Act is Singapore's all-encompassing statute relating to labour and employment issues. It sets out basic terms and conditions of employment and the rights, duties, and responsibilities of employers and employees.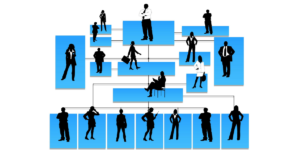 Most common employment types in Singapore
In today's candidate-driven job market, qualified talents are not on the market for long. Be sure not to miss out on your ideal candidate and read on to understand the key differences between the different types of hiring options in Singapore. The five main employment types in Singapore are:
1. Permanent Employees
Permanent employee refers to a worker who is hired under an employment contract that does not have a predetermined end date. Employees hired under such contract are entitled to the full range of statutory employment rights, and the contract will be ongoing until terminated by either the employer or employee. By definition, employees who work more than 35 hours a week are considered full-timers. Hence, individuals who are under a permanent contract can be termed as full-timer if they fulfil the minimum working duration per week. Such employees typically receive a monthly salary and work a standard day – for example, Monday to Friday from 9 am to 5 pm.
Permanent employees are crucial to a company as they usually take on core operations and functions of the firm. The typical workforce breakdown of an organisation would consist of mostly full-time employees.
2. Part-time Employees
Part-time employees work, on average, less than 35 hours a week and are typically paid by the hour rather than salaried. These employees are still considered legitimate workers of an organisation and may be eligible for basic employees benefits such as sick leave and annual leave (subjected to contractual terms). However, part-timers can be terminated without notice unless they are covered by a contract that specifies otherwise. In Singapore, the lines between part-time and casual employment are blurred. It is a norm to witness some employers using these terms interchangeably which leads to the lack of distinction between these two types of employment.
Differences from Casual Employment
Similar to the arrangement of part-time employment, casual employment shares the same contractual terms. The only difference is that a part-timer receives a regular working schedule prior to the working week, while employees under a casual employment contract do not have a fixed schedule and working hours are likely to fluctuate.
These hiring options are usually used to mitigate seasonal and fluctuating demands.
3. Fixed-Term Contract Employees
Employees hired under a fixed-term contract are required to work for a specific amount of time, which has been set and agreed in advance. In certain situations, the contract may not include an exact time-frame, but will instead end when a specific project has been completed or fulfilled. Fixed-term employees are protected and have the same rights as permanent employees unless the employment contract specifies otherwise. Likewise, employees who work more than 35 hours a week are considered full-timers. Hence, individuals who are under a fixed-term contract can be termed as full-timer if they fulfil the minimum working duration per week.
Fixed-term contracts are typically used to cover maternity leave or handle a big project that is set to complete within a specific duration.
4. Interns, Apprentices or Trainees
Internship, also sometimes known as Apprenticeship, is a common employment option utilized by Singapore educational institutes and companies. Students who are still in the process of pursuing their academic certifications are able to apply for 3 months to 1 year program with the selected companies. Also, with the recent introduction of SGunited Traineeship Programme, graduates of Institute of Technical Education (ITE), Polytechnics, Universities, and other private educational institutions in 2019 and 2020 are able to take up traineeship opportunities with partnering firms. Under such a hiring arrangement, employers are to provide proper training and mentoring for interns or trainees. The wages vary with numerous factors such as qualification, companies, positions, and industry, and individuals are generally entitled to the same superannuation, worker's compensation, or other requirements as that of an employee. However, terms can differ based on the employment agreement signed.
Organisations employ such hiring options to nurture the young generation and also tap on the melting pot of fresh ideas to introduce innovative and new ideas.
5. Agency Contracts or Leased Employees
A leased employee is an individual who has their contracts agreed and managed by a staffing agency. They are then "leased" out to an organisation to complete a specific job which is usually on a temporary basis. The length of their contact will depend on the employer's demand, as well as their availability. Individuals under agency contracts will receive benefits through the employment agency rather than the organisation they are working for and it is the agency's responsibility to make sure their employee's rights are protected.
Companies usually utilize such contracts when their headcount quota is running low and they require additional manpower for the tasks on hand.
6. Contingent Workers
Contingent workers are individuals who are hired to perform specific duties on a non-permanent and non-employee basis. They are engaged to perform under a statement of work provision that is agreed upon at the onset of the partnership with the company. Examples of such arrangements are freelancers, independent contractors, and consultants. These individuals are considered self-employed, where they are not entitled to any benefits or welfare from the partnering company, but they are able to negotiate their own terms. Termination of contracts for contingent workers can occur in mainly two ways – pre-agreed start and end dates or completion of the project.
Companies engage the services of contingent workers as they are experts in their field and are able to fulfil specific projects that typically require skillsets that employees from the organisation do not possess.
What is Your Best Employment Strategy?
Businesses belonging to different industries would require varying combinations of employment arrangement to achieve the best outcome for the firm. It is advisable to be well and fully informed of the types of employment in Singapore in order to make the best recruitment decisions. Still unsure which employment model fits your hiring requirements best?
Speak with our friendly consultants now.
*Disclaimer: This article does not constitute legal advice. Written for informational purposes only.