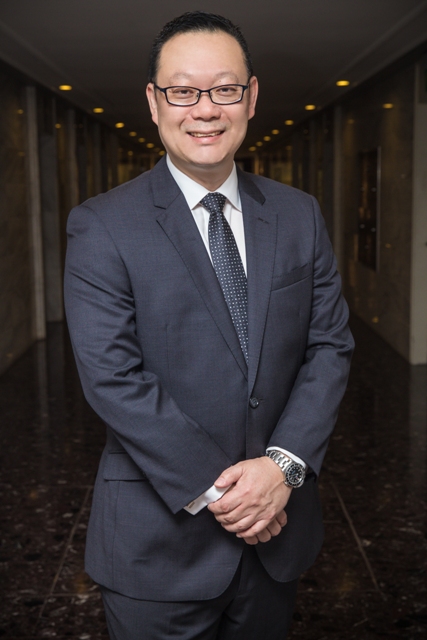 Kevin Liang, CEO and founder of EPS Group of companies, holds a firm belief that "The Best way to Alleviate Poverty is through Education".
With a strong desire to help the needy students, Kevin Liang has collaborated with Singapore Institute of Technology (SIT) to establish The Kevin Liang Bursary on 25 August 2014.
The Kevin Liang Bursary is specially set up to benefit the financially disadvantaged but deserving first-year undergraduate students at SIT from the degree course in Bachelor of Engineering with Honours in Information and Communication Technology (Software Engineering) degree programme.  Through this bursary programme, Kevin hopes to pay it forward and help to nurture the next generation of business leaders and entrepreneurs.  In addition, as a business leader in the IT industry, Kevin hopes to nurture more IT talents so as to benefit the IT industry as a whole.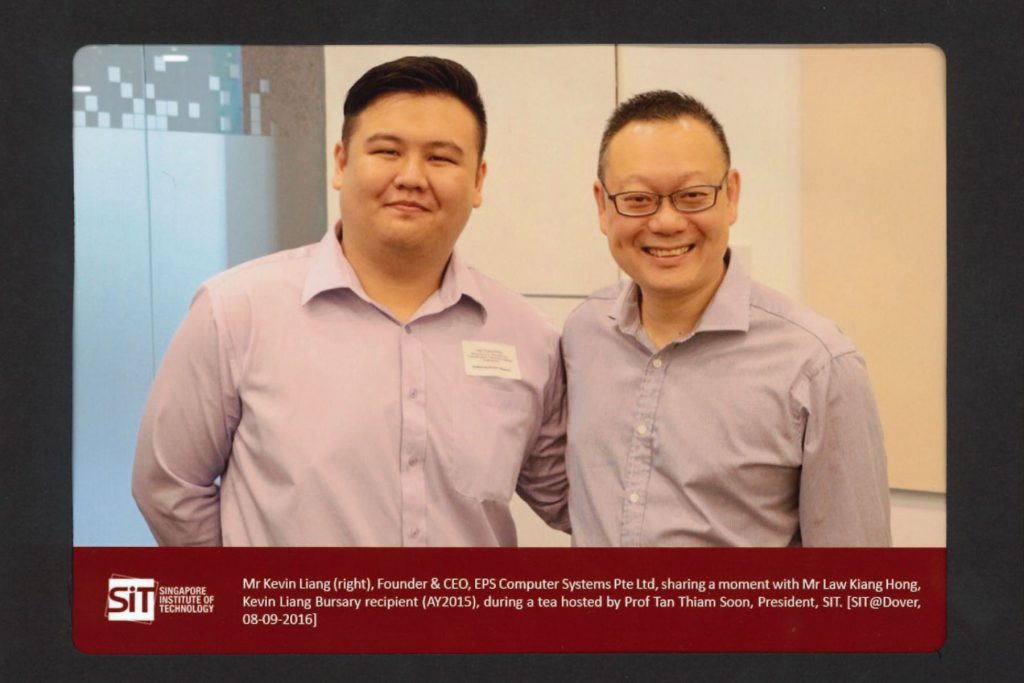 Kevin Liang who is pictured above with Mr Law Kiang Hong, a student at Singapore Institute of Technology, who was a recipient of The Kevin Liang Bursary for the Academy Year of 2015.
By the end of Academic Year 2017/18, The Kevin Liang Bursary has nurtured a total of six (6) undergraduates from SIT.
For any enquiry, please contact us at:
Singapore:       +65 6323 5240
Email: info@eps.com.sg
Website: www.eps.com.sg