Kevin Liang, Founder and CEO of EPS Computer Systems Pte Ltd (EPS), is featured on Channel NewsAsia in December 2016 to share his entrepreneurial journey and success.
This episode is produced by Channel NewsAsia on the occasion of Kevin's receiving of the Entrepreneur of The Year Award as accorded by ASME and Rotary Club of Singapore.  This is a prestigious award which recognizes the achievement of successful entrepreneurs not only in the pursuit of their business successes but also those who believe in contributing back to society and helping the less-privileged and the needy.
Kevin has spent 7 years in the corporate world working in Singapore and London before he started his business.  EPS is in the business of providing technology recruitment, executive search, talent management and IT outsourcing services.  During the interview, Kevin has also shared how a business opportunity which presented itself has brought him over to India which has transformed EPS business from a software distribution company to a full-fledged IT talent sourcing and talent management company.
Participating in executive programmes at Harvard Business School in Boston and Singapore Management University, Kevin learned and incorporated effective business concepts into his business. Kevin encountered many obstacles, including limited finances and resources, difficulty in overseas business management, and challenges in attracting and retaining talents. When IT solutions provider EPS Computer Systems (EPS) looked to expand overseas, specifically into high-growth ASEAN countries like the Philippines and Thailand, one of their first priorities was to look into government grants that would help them enter lucrative new markets while mitigating business risks. Not only did the company face significant upfront costs, but they also had to navigate wildly differing operating landscapes across multiple countries.
This led CEO Mr Kevin Liang to tap into government grants and initiatives, as well as Standard Chartered's Business Working Capital (BWC) loan to increase cashflow critical for such bold overseas expansion plans. These challenges, instead, presented opportunities for Kevin to hone his skills and gain business insights. Today many IT operations globally have moved their operations to Asia and due to that EPS is able to support and work together with some of this operations as EPS is located in 4 other countries in Asia.  Moving ahead, Kevin plans to grow EPS Group and increase its regional footprint and market share, expanding into more ASEAN countries.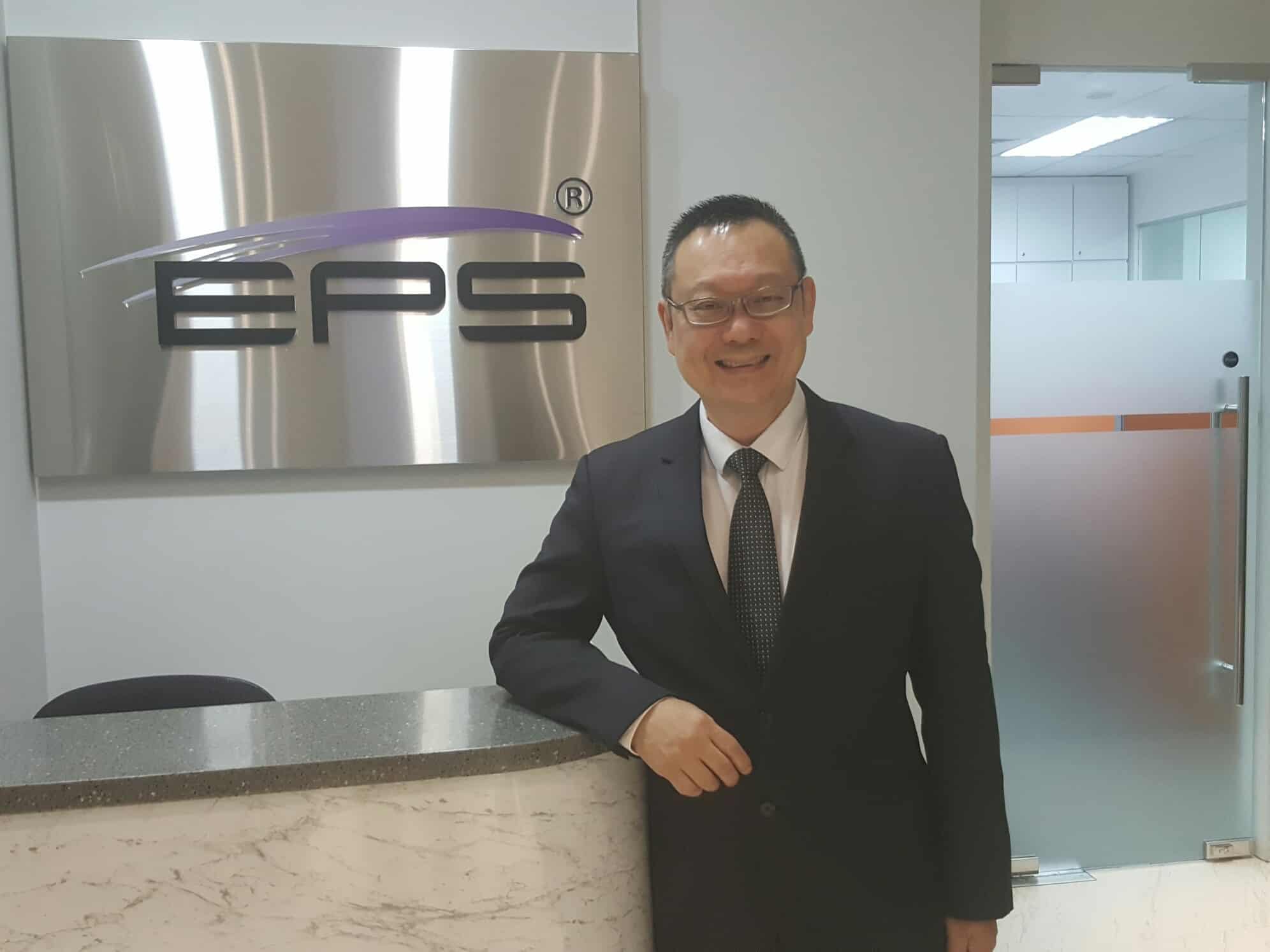 How did he give back to society?
Kevin believes in giving back to society especially by helping the needy and less-privileged.  In this regard, he has set up a number of bursary and scholarship programmes at higher-learning institutions such as Singapore Institute of Technology and NUS Business School to help the needy and deserving students.  Kevin believes that "the best way to alleviate poverty is through education" and using this as his guiding principle, he hopes to pay it forward and made a difference in people's lives. By the end of Academic Year 2017/18, The Kevin Liang Bursary has nurtured six (6) undergraduates from SIT
As most of Kevin Liang's clients and potential clients are multi-national companies and large organisations, to support his multi-national organisations Kevin Liang has put together teams of different nationalities to help support outsourcing projects and shared services. This will also help to progressively enhance the productivity and attractiveness of jobs and careers to locals, as well as to improve the skill profile of employees. This should help to strengthen the capacity and capabilities of our local workforce, improve the quality of employees, and speed up the process of restructuring. Allow pooling of foreign sources of expertise, such as master craftsmen, at the industry level, to help transfer know-how to the local workforce. Allow companies to have temporary foreign workers while recruiting and training locals to take on better jobs when the new business models have stabilised. This will allow firms to cut down on the number of foreign workers required. Alignment of efforts towards becoming more manpower-lean, with emphasis on a stronger Singaporean core and better-quality workers to create stronger business growth and offer better jobs and careers to Singaporeans