Tips For Hiring Great Contract Employees
Hiring Contract Employees, also known as Temporary Workers, is not a new phenomenon. Most companies require temporary employees to meet seasonal demands and project-based work. The gig economy has also been on a rising trend, driven by the uncertainties and unpredictable demand that the COVID-19 pandemic has brought along. Organizations were seen undergoing restructuring and tightening their headcounts in recent times, and contingent workers are hired on-demand. This helps to save cost and maximize the usage of the company's resources.
While these workers are only hired for a stipulated time period, it is still in the company's best interest to hire the best talents and have them perform well. Thus, it is of utmost importance to put in place proper selection processes to make good hiring decisions and bring in the right people for the position. Not forgetting, managing these employees has its own set of challenges too.
To help hiring managers choose the right hires, follow the guidelines below.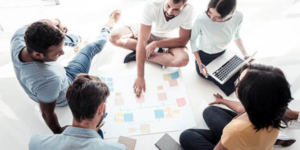 Steps to follow to hire the right contract employees for the job
1. Evaluate your business's needs and understand what you are looking for
Before starting the hiring process, it is crucial to get started on the right foot. It is almost impossible to define a good hire when companies do not have a clear picture of what is expected of the employee. Start by analyzing which areas the company lacks in, whether it is an issue of the lack of manpower or the need for specialized talent to fill the knowledge gap. Next, dive deep into the specifics and responsibilities encompassed in the role. Lastly, identify not just the skills and experiences required to do well in the job, but also personality traits that ensure the employee would fit well in the team.
For instance, most hiring managers look for contract employees who demonstrate high adaptability, flexibility, and good interpersonal skills. This is largely due to the fact that temporary employees are expected to hit the ground running once they take on the role. They have to be quick-witted and learn the ropes of the specific positions as well as pick up on the working style of the company quickly.
After identifying the business's needs, and what makes up an ideal candidate for the role. Make a list consisting of the technical skills, experiences, responsibilities, and personality traits that the job requires. This list will come in handy during the interview and selection process.
2. Write targeted and accurate job descriptions
Now that you have established your business's needs and the specifics of the positions, it is time to move on to the crafting of a placement advertisement. Many employers make the mistakes of writing generic and vague job descriptions, especially for temporary positions. As a result, they land themselves with unsuitable candidates who do not possess the right skills set and experience.
A well-written job description should encompass company details, job requirements, and responsibilities, including technical skills set, education qualifications, industry experience, as well as any physical demands and the timeline.
Here are the main elements of a job description:
a) Job Title
As important as the body of the job description, this is often the first thing candidates look at and also one of the determining factors whether they click into the job posting. Make sure to use a job title that the average candidate can understand easily to avoid any confusion with the people applying for the role. This also helps to ensure that job seeker have a clear picture of what is expected of them.
b) Company Information
A brief summary of the company overview, history, mission, and business values will also provide candidates a glimpse into the organization's culture. This would help individuals determine whether or not it is a good fit for them.
c) Description of job responsibilities
This section is the most important part of the job posting. Providing specific details of the job scope and responsibilities will give candidates a good idea of what is expected of them over the period of employment. This also helps companies to attract the right talents as there is a higher chance of candidates going through careful considerations of all the mentioned duties before applying for the role.
d) Explanation of job requirements
Unlike the previous section, job requirements refer to specific technical skills, certificates, and educational qualifications. Over here, some companies will also include soft skills such as the ability to work in a team, outgoing and friendly personality to further beef up the requirements. Be as specific as you can in these areas as it helps to identify suitable candidates and reduces time down the recruiting pipeline.
3. Give focus to cultural fit
Commonly overlooked is the cultural fit of contract employees as most hiring managers associate it with employee retention. Since these workers are here on a temporary basis, companies assume that it is not important to take it into consideration.
What most people forget, is that cultural fit is not just about retaining your employees but also making certain that the employee feels comfortable working in the new environment and therefore, work well within the current system and team. Organizations may not be expecting these contract staff to stay for long, but it is only natural that they expect their employees to perform well within the existing structure. To achieve so, the ability of temporary workers to fit well in the work environment as well as the teams' dynamic plays a crucial role in ensuring good work performance of contract workers.
4. Conduct screenings and thorough checks
Another mistake many hiring managers make with hiring contract employees is that they do not put these workers through stringent checks and screenings. Companies presume that since these positions are temporary, there is no need to go through the trouble of verifying the claims of the candidates.
In fact, there are equally as many reasons as the hiring of permanent employees to conduct thorough checks. As these contract employees are paid either on an hourly or project basis, companies are actually paying a higher amount of remunerations as compared to their permanent counterparts for getting the job done. As such, it is only reasonable to make sure that you are getting what you paid for.
Here are the steps (not limited to) to conduct thorough screening:
– Verify credentials, accreditations, and similar claims by asking for original copies of any certifications or proof
– Find out more about their previous employment
– Get in touch with the appointed referee and have a quick chat to find out if the claims are true
5. Interview Questions
Recall the list made earlier on the technical skills, experiences, responsibilities, and personality traits that are required by the job? This list comes in handy when you are crafting your interview questions. Strike a balance between questions pertaining to the job requirements and personality traits. You want to be able to ascertain the abilities of the candidates as well as his/her character.
It is a good practice to keep questions open-ended in order to elicit more responses from the interviewee. Having more details and information to work with will aid you in making a more informed decision.
It is recommended to conduct at least 2 interviews round before making an offer as research has shown, a single meeting is not sufficient to gather the necessary information and have an accurate depiction of the individual. Let alone deciding whether he/she is a good fit for a particular position as well as for the team.
The hiring process for contract employees is just as effortful as that of permanent employees. While it may seem to be spending more resources on the hiring process, it will end up paying off in the long run. To ensure that companies make the best use of their time and budget, getting the right hire on the first try would be the best outcome.
Finding it hard to channel extra resources to improve the hiring process of contract employees? EPS Consultants provide contract and temporary staffing services that offer convenience and time-saving.