Selecting the right Employment Agency in Singapore
What is an Employment Agency in Singapore?
An employment agency in Singapore is a firm that provides support and assistance to other companies' recruitment and staffing requirements. They play the role of a middle man between employer and potential employee. Businesses entrust the interview, assessing, and selection process to employment agencies, expecting them to bring forth the most qualified and suitable candidate. Staff management processes such as payroll, leave administration, medical insurance, and work-pass application can also be under the care of an employment agency.
A typical employment agency would support the placement of both local and foreign candidates, fulfilling roles ranging from junior positions such as admin assistance to C-suite roles such as Chief Executive Officer (CEO).
In Singapore, governed by the Ministry of Manpower (MOM), all employment agencies are required to obtain the Employment Agency License (EAL) prior to starting any business activities. To check if an agency is certified to provide recruitment services in Singapore, you may ask for their license.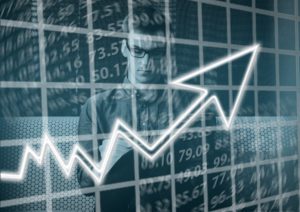 Why use an Employment Agency in Singapore?
There are many reasons you might be looking for the best employment agency in Singapore. In today's highly competitive, candidate-driven job market, sourcing and hiring qualified and suitable candidates can be effortful and strenuous.
Here are the common reasons cited by companies who engage the services of recruitment agencies:
1. Time-saving
The hiring process can be rather time-consuming especially when it comes to roles that involve technical skills and knowledge. In-house recruiters might have to spend additional time researching and reading up on the required skills to ensure the best talent is selected.
Engaging the service of an employment agency will allow companies to save business time as they are professionals who do recruitment for a living. Bid goodbye to sifting through thousands of applications and CVs as employment agencies have their own screening process put in place to ensure that companies only spend time viewing those worth considering and do not have to conduct unnecessary interviews. With their own applicant database and connections, they are much more efficient in sourcing for candidates who are the right fit for the job openings and possess the required skillsets. This will significantly shorten the full cycle recruiting process and allow firms to hire their ideal candidate much faster.
2. Better quality of hire
Another reason why companies turn to employment agencies is to ensure better quality of hire. Most employment agencies specialise in certain industries or roles. This implies that these agencies have an extensive talent pool and in-depth knowledge of the market, which could translate into higher chance of hiring qualified candidates. In addition, these specialist consultants have built their own networks over the years. Hence, they are able to reach passive candidates that companies wouldn't otherwise be able to contact. With specialised tools and personal connection, you can trust the right employment agencies to put forward high-quality candidates.
3. Market knowledge
In Singapore, the recruitment legislation and work-pass application process are constantly changing. Such changes might be specific and difficult to find. This is where a recruiter's industry expertise and market knowledge comes into action. Developing a relationship with these specialist consultants will make your job as a hiring manager easier as these experts are able to provide relevant requirements and legalities applicable.
Moreover, recruiters have their finger on the pulse of their specialised markets and can provide insightful feedback to what is happening in the industry and constructive comments pertaining to the drafting of job descriptions, salary rates, career expectations, and current hiring complexities. This information is crucial as it ensures a fair deal is presented to reach and attract the best available talent.
4. Guarantee Periods reduce risks
Services provided by an employment agency does not end once a contract of employment has been signed. Additional security is ensured when it comes to new hire retention. Guarantee periods are essentially a safety net during the transitioning period where the new employee embarks on his/her journey with the company. This period typically spans across 3 to 6 months depending on the contractual agreement and it helps to ensure the new employee will stay with the company for a minimum time. During this timeframe, companies are able to assess the suitability and capability of the new hire. Should the new hire leave or is terminated, before this period, the agencies will put forward another qualified and fitting candidates or refund the cost of hire if a replacement is not found.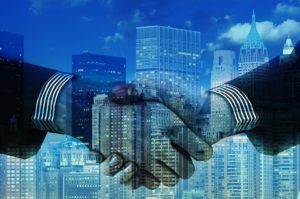 How to choose the best and most suitable employment agencies for your company?
At this stage, you might be thinking about eliciting the expert services of an employment agency. With many available options in Singapore, you may be unsure of how to choose the best and most suitable recruitment partner that will help you hire the best talent in Singapore.
Here are 5 tips to help you decide on the most fitting employment agency to work with:
1. Define and communicate your hiring needs
The first step in choosing the best employment agency is to clearly define your hiring needs.
– What roles are you looking to fill?
– Do you need help hiring one or several employees?
– Are you looking at a permanent or temporary role?
– Is the role entry-level or executive-level?
– Are there any specific skills or knowledge that the candidate must possess?
With a well-defined and clear outline of the roles you are looking to fill, this will help to align the understanding and expectations of all parties involved. The next step is to communicate your requirements to an employment agency succinctly. By specifying the details about the position(s) you are looking to fill, you can better decide which employment agency is capable of fulfilling your requirements and help you make better decisions.
2. Specialised and Experienced Employment Agencies
One of the most common reasons why companies engage the services of an employment agency is due to the in-house recruiter's lack of technical knowledge and skills to properly assess candidates and select the best. These hard-to-fill skill sets require the help of employment agencies who have specialised teams or departments who have spent years building an extensive pool of candidates in that field. These talents might not be active on job portals but specialist consultants are able to tap on their industry-specific network of candidates that no one else can find. By engaging such specialised employment agency, you can be sure that the time taken to fill the job as well as the quality of candidates will be top-notch.
For instance, with the proliferation of the internet, demand for additional datacentre and networking bandwidth is seen to be on a rising trend, especially in Singapore. As a result, hiring managers are often tasked to look for System Engineers, Cyber Security Engineers, and DevOps Specialists. For hiring managers who are not trained in this field, such terms can be confusing and even daunting, let alone having the ability to call out candidate's bluff. By working with employment agencies who specialised in relevant fields, you can take a breather and even learn a skill or two from the specialist consultants. This will remove the hassle and time-consuming process of sifting through CVs and spent your precious time on qualified candidates only.
To engage employment agencies who specialised in the IT sector, get in touch with EPS Consultants.
3. Work with a One-stop Employment Agency
To present it simply, employment agencies can be broken down into 3 types.
– Executive recruitment agencies focus on filling senior and niche roles and are paid on a retained basis.
– Temporary staffing agencies recruit for temporary and short-term vacancies and are paid on a contingency basis.
– Industry specialists recruit exclusively for a specific market and are paid on a contingency basis.
In the past, depending on the hiring needs, companies engage the services of the relevant agencies. However, in recent times, both companies and employment agencies are transforming. Companies are looking to build a long term relationship with employment agencies instead of a one-off transactional relationship. This would imply that companies these days are looking to embark on a partnership or collaboration with employment agencies who can fulfil any of their job requirements be it permanent or temporary, junior or top level.
As with such changes, some employment agencies have also evolved to expand their operations and act as a one-stop employment agency where they provide a comprehensive range of recruitment and staffing services – Executive Recruitment, Contract Staffing, and Manpower Outsourcing. Not only do they provide an extensive range of services, but they also have dedicated departments specialising in different industries. Some agencies are even able to fulfil overseas requirements with their global office presence.
By working with employment agencies who have the capacity to position themselves as a one-stop service provider, companies can avoid the hassle of having to liaise with multiple agencies and spent time more wisely on business core functions. This would translate into huge cost savings as the HR department can streamline their hiring process more effectively with the help of a one-stop service employment agency.
4. Client-oriented employment agencies
Employment agencies are representing your company during the hiring process and they are of paramount importance in upholding the reputation of your organisations. By working with an employment agency who is client-oriented, be rest assured that they will be able to portray your company in a good light and might even be able to improve your employer's branding. This is crucial not just when it comes to recruitment but to a business as a whole.
A client-oriented employment agency is committed to understanding your business goals. They will spend a fair amount of time getting to know you, the role, company's working style, and culture. After this, they will be able to represent you professionally throughout the entire process and also ensure that candidates can get an accurate depiction of the organisation culture and brand as well. This is critical as successful candidates do not just possess the relevant skills, but also a good fit for the company.
By engaging the services of an employment agency who put the needs of companies as the top priority and have companies' interest at heart, they work as an extension of your business. For instance, if a successful candidate received a counter-offer, dedicated consultants will help with negotiations and persuade the candidate to choose your company.
5. Evaluate their flexibility in terms of rates and processes
Traditional employment agencies could be rigid when it comes to negotiation of talent procurement contracts and sourcing processes. This would incur additional time on your side before you can even get to the main business – recruitment.
You want to work with employment agencies who are flexible and agile. Flexibility in terms of the negotiation of contractual terms, rates, and processes is crucial as you don't want to get stuck working with a recruiter that gets bogged down with inflexible terms. An agile employment agency will be able to act quickly in order to reach out and secure the best talents. In today's candidate-driven job market, agility is even more critical as being one step late can lead to the eventual loss of chance in hiring your ideal candidate. If you are finding it hard to get in touch with your consultant or haven't heard from them in a while, these are red flags that you should steer clear of such agencies. In order to streamline your hiring process effectively, engage the services of an employment agency that exercises flexibility and agility.
To sum it all up, choosing an employment agency is easy, but selecting the right employment agencies for you can pose more of a challenge. The two biggest mistakes companies make when selecting an employment agency is that they pick the wrong one, or they don't engage properly in the recruitment process. When such things happen, it can result in significant cost implications such as having to pay recruitment fees for bad hires. Companies would then have to source and re-negotiate with other employment agencies or take over the recruitment process themselves, doubling the time and cost of that one hire.
Follow the tips above to choose the best employment agency in Singapore and avoid having to stress over working with an inflexible agency and bad hires.