Tips on attracting top IT talents
As the corporate world realises the importance and benefits of technology, coupled with the coronavirus pandemic, organisations are investing heavily to speed up their digitalization plans in order to stay competitive and relevant. As Information and Communication Technology (ICT) becomes integral to more companies, the shortage of skilled IT professionals is becoming an alarming concern for governments and business corporations.
These individuals are the key to the company's digital transformation strategies and without a strong team, it will certainly affect the firm's success in executing their plans. Therefore, in the face of fierce competition for tech talents, companies must adopt a strong and planned recruitment strategy in order to attract and hire the best IT professionals.
Challenge Faced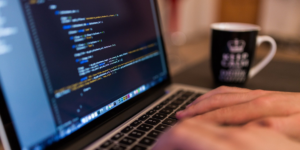 Let's face it, most of us are not recruiting on behalf of tech giants like Google or Facebook. The usual recruitment strategy practiced is to post job advertisements across numerous job boards and hope for a handful of qualified applicants. However, there is close to zero chance for top IT talents to pay attention to your job listing unless your company is a multinational corporation with an awesome employer branding. Thus, this is one of the most commonly cited challenges we have noticed after being in the recruitment scene for more than 2 decades.
All businesses, regardless of whether they are startups or well-established companies, who are genuine in hiring and grooming their employees should deserve a fair shot at recruiting top tech talents. Therefore, we are here to help companies who face such challenges, gain an edge and increase their chance of attracting top tech professionals to their team.
Read on to find out how you can bring great IT talents on board.
How to attract top IT talents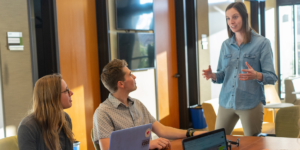 1. Research on salary market rate and meet expectations
Salary by far is the first factor tech talents consider when it comes to applying for a job. Providing reasonable salary packages that fall within the market rate will not only attract good candidates but also tell a lot about the company. It conveys the company's sincerity in hiring. Moreover, research has found that employees perceive a high correlation between how reasonable the salary is and the organisation's welfare for their employees. Therefore, it is crucial to carry out the necessary market research before planning out the remuneration package. If you are still unsure, seek professional help from local recruiters of employment agencies who can provide timely advice on the market rates.
2. What company can offer besides than salary
According to a survey carried out by Forbes, 72% of the IT professionals voted that they would take a pay cut for their ideal job. This goes to show that hiring IT talents takes more than just the provision of a lucrative paycheck to attract them. Factors such as working environment, career potential, flexible work schedules, and work-life balance are also crucial in attracting these IT professionals. Candidates who have strong credentials and extensive experience, place stronger emphasis on such factors when considering for the job.
According to Mercer's exhaustive study on 2018 Global Talent Trends, flexible work options such as freedom to work remotely from home is cited as one of the top factors tech talents look out for. With the recent implementation of mandatory work from home arrangement, some companies are even offering personal allowance for food delivery to make themselves stand out.
Avoid careless communication where you try to convince the candidate with just salary packages. It is not wrong to think that remuneration is a major consideration factor, but you don't want potential hires to think that's all the company has to offer. Instead, provide an overview of the company's culture, working style, people, and benefits.
3. Optimised job listing
Job listing should be crafted carefully and specifically in order to attract the right tech talents. You want your job advertisements to be searchable and a good way of ensuring this is to use industry-standard job titles and keywords. It is also recommended to list out specific requirements or accomplishments rather than listing out the required years of experience.
On a similar note of offering flexible work options, according to research done by Social Talent, job listings that offer telecommuting received 3 to 6 times more applicants. This goes to show that it is advantageous to include differentiating factors to make your job listing stand out and increase the number of applicants.
4. Employer branding matters
Employer branding is a long-term strategy and it could certainly bring about great benefits if done correctly. With good branding, it kills two birds with one stone as it helps to convince top-quality tech candidates that your organisation is a great place to work and also increase your marketing reach. According to a study from a recruiting network, MRINetwork, 69% of job seekers would reject a job offer from a company with a bad employer brand. Evidently, the reputation of companies is a deciding factor for job seekers.
It is never too late to start focusing on your employer branding. Start small by curating content that showcases the benefits of working in your organisation. For instance, the free flow cold brew at the pantry, happy hours after work, or even a gaming room with the latest gaming consoles.
5. Make your brand known in the local tech scene
With the tech scene booming, many organisations are looking to organise workshops, competitions, community forums, networking sessions, and hackathons. These are great collaboration opportunities to rely on each other's strengths and hold events that could attract thousands of tech talents. Such partnerships can also come in a form of sponsorship if the company does not have additional manpower to plan for the event. Get your company's brand name out there and establish a stronger presence in the tech space. By creating mind share in the tech talent pool, candidates are more likely to form a good impression of the company, increasing the chance of paying attention to job listings during their future job hunt. Keeping reality in check, such impressions are not built in an event or a day, it requires constant efforts and long term investment in order to achieve it.
6. Referral program
Referrals are a good source of potentially great candidates. Employees of the companies understand the organisation culture well and are aware of the requirements of the positions. They serve as a first filter and are able to provide a more fine-tuned search. It might also be a good idea to tap into the social networks of your existing IT staff as their social circle might consist of more individuals specialising in the IT sectors. A simple re-post of the job openings would go a long way in reaching out to a wider network of IT professionals.
Your referral program does not have to be loaded with incentives, it can come in the form of a monetary bonus or a brand new iPhone or Tablet whenever a referral is successfully hired. A good example is Salesforce where they organise get-together sessions known as Recruitment Happy Hours. During such meetings, employees can bring along friends who they want to refer. It serves as an informal session for the potential hires to get a glimpse of the office and the culture. Recruiters are also able to get acquainted with the newcomers while having fun and enjoying a few drinks together.
7. Utilise skills evaluation tools
At times, a single job listing can garner 300 over applicants, and understandably, the hiring manager might not have the time and resources to vet through all applications. Even after narrowing down to 25 qualified applicants, it might sometimes be difficult or time consuming to verify if the candidates are indeed well-versed in the skill sets mentioned in their CVs.
Summary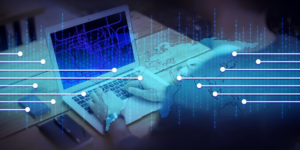 To combat such issues, companies adopt recruiting software where the platform makes use of AI technology to sieve out relevant resumes according to specific keywords. This will help to remove applications that did not make the cut and only present hiring manager with qualified profiles, thereby optimising the time spent on vetting resumes. Another common strategy used by tech recruiters is the assigning of case questions where candidates are put through a mini quiz to assess their technical skills. Platforms such as Codility and other assessment providers are also a good way to evaluate the skills of the candidates without having to spend a huge amount of time conversing.
To build a strong recruitment strategy for IT talents takes more than just ticking one or two points off the checklist. If you are looking for top quality, it is only reasonable to invest the necessary efforts to show your sincerity and convince these candidates. Focus on the total package. This involves having the right compensation, benefits, career, and culture.
Alternative Solution
An effective alternative solution would be to work with an IT specialised employment agency that is able to represent your company brand well and has the right connection to top-quality candidates who might be passive. They are also able to reach out to selected IT professionals on your behalf professionally and discreetly. But of course, an amount of service fee would be charged. Should your company faced the issue of having limited time and manpower but has the budget to engage the help of these experts, feel free to test out and see the results for yourself.